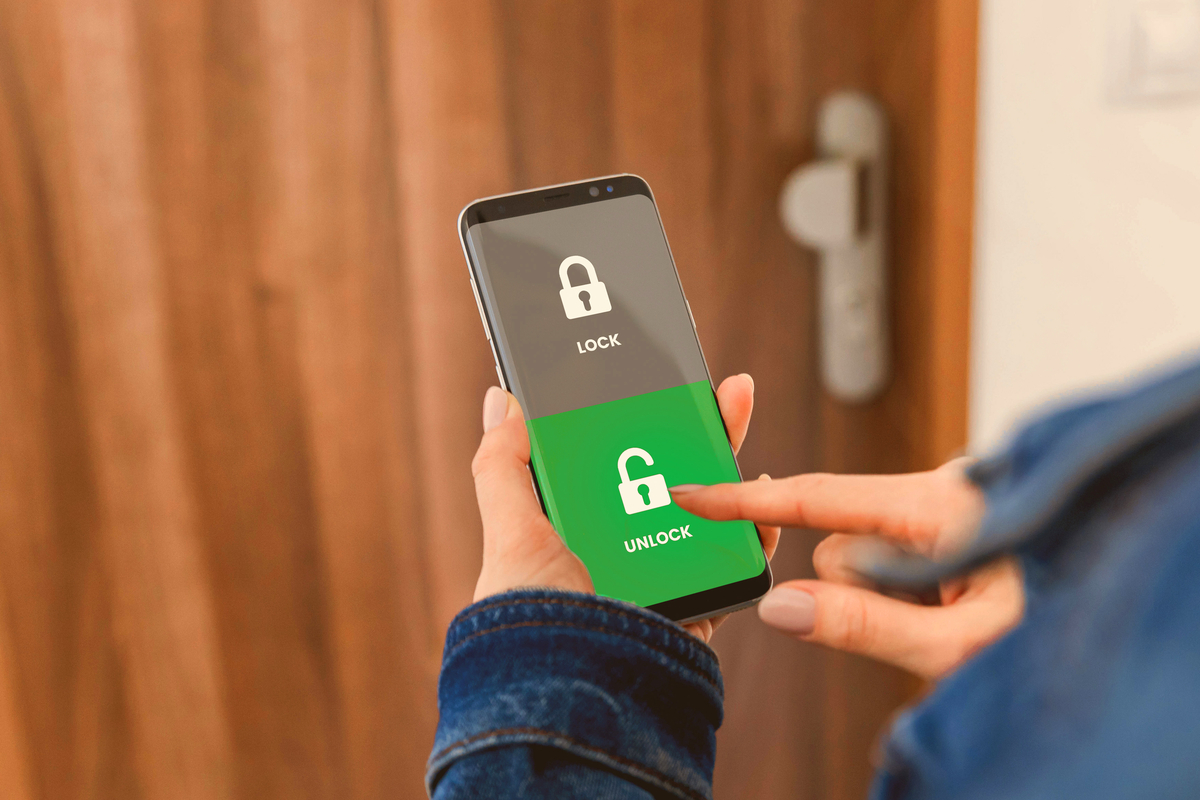 Innovative amenities, such as smart locks, can increase the security and value of your property. This is especially beneficial for multi-family properties, such as apartments.
Residents interact with smart devices – especially their phones – daily. Why not invest in smart technology to make their lives easier? In fact, according to a recent study, up to 97% of renters appreciate technology when it fits in their lifestyle and creates a higher level of convenience. When you invest in the right type of smart locks, you will offer your residents an entirely new world of wireless possibilities, peace of mind, and convenience.
Are you still unsure if this is the right move for you and your building? If so, find out more about the benefits offered by smart locks here.
Keyless Entry
Keyless entry, just like the name implies, means no more keys are necessary. You and your residents can eliminate the issue of losing keys or getting locked out. You can also eliminate the cost of duplicating a physical key or spending time on collecting and delivering keys to old or new tenants.
Even better, with the modern smart locks, you have several entry options – none of them require the use of a traditional key.
Remote Access
Can you remember if you locked your door when you left this morning? With a smart lock, your residents can access their lock, regardless of where they are. They no longer have to worry about if they have locked their door or not. Also, residents can receive alerts and notifications on their smart devices when someone enters their apartment and view the log of when the door was unlocked and who unlocked it.
Access Control
With a smart lock, residents and property managers have more control over who can access the apartment unit in question. You can invest in electronic deadbolts and will store several electronic keys – called eKeys – or User Codes for distribution to certain people. Once these user codes are given, the individual with them can access your apartment once or the specified number of items selected. You can also revoke access to the user code at any time.
For property managers, this means they don't have to worry about old tenants coming back or accessing their old apartment. This is beneficial for current tenants, too, to control services and other things they may need.
Finding the Right Smart Locks
If you want the best quality results with the smart locks you purchase, you must research the top available options. By getting to know your options, you can feel confident you will experience all the benefits mentioned here and more. Being informed is going to help you see how smart locks can benefit your business.
Don't underestimate the benefits offered by investing in the latest and most innovative technology that is available. With smart locks, you can enjoy all these benefits and the peace of mind with having an easy to control and manage apartment complex or multi-family structure.