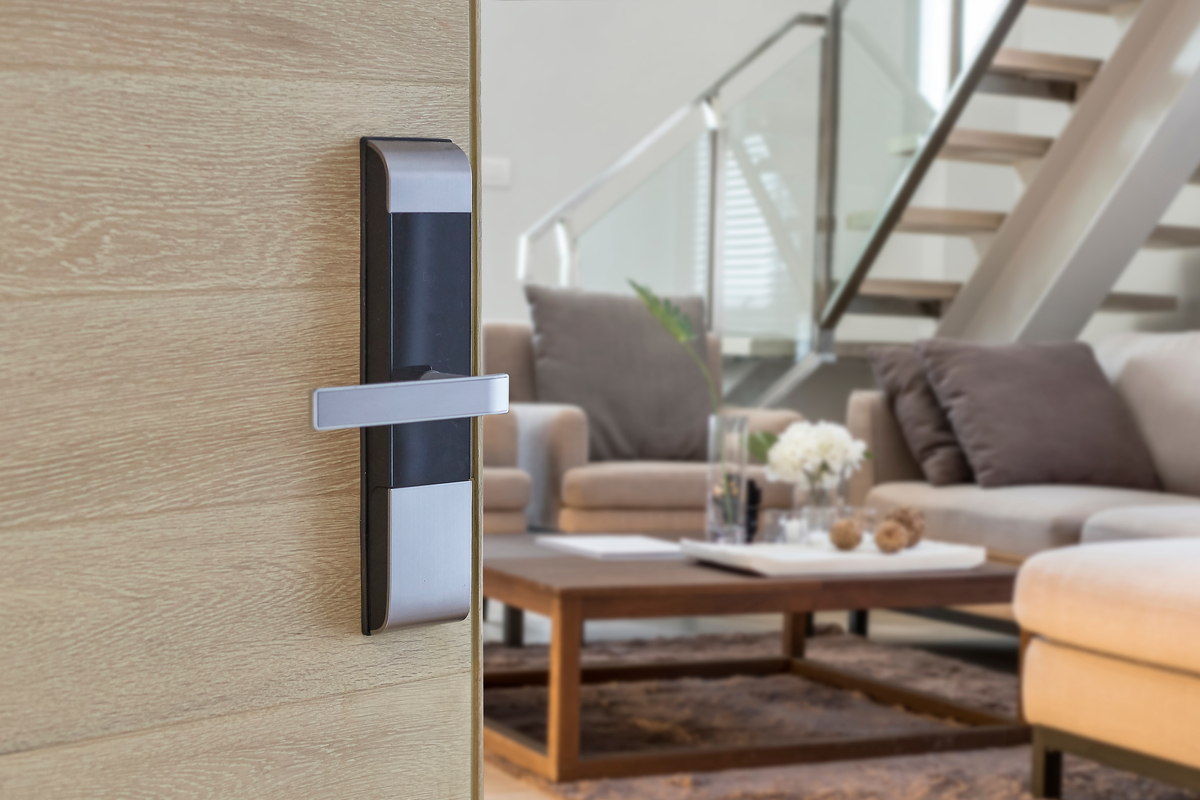 The amount of money American consumers spend on home security increased by nearly 10% last year. Most homeowners know that spending money on new home security equipment is a good investment. Ignoring the need for new home security equipment can result in you getting robbed. If thieves find security vulnerabilities in your home, they will quickly expose them.
In most cases, the locks on your doors and windows are the first line of defense in your home security system. The older the locks on your doors get, the harder it will be to keep them functionals. Damaged locks allow burglars to gain access to your home and take your prized possession. This is why replacing them is a wise move. Here are some reasons why investing in new home door locks is important.
1. You Want to Embrace Modern Security Technology
In the past, the door locks on the market were all mechanical. While these locks work well, they can wear out over time. If you want to avoid the headache of a frozen or broken mechanical lock, you need to consider using modern locks instead. Modern door locks use things like Bluetooth technology and RFID chips. Using access control locks on your home can help you eliminate the use of metal keys altogether.
These types of locks use specially designed keycards. These cards are both easy to use and customizable. There are also fingerprint locks on the market. With the power of biometrics, you can keep your home safe and secure. Consulting with a reputable and experienced locksmith can help you figure out which locks are the right fit for your home.
2. Securing A New Home Purchase
Buying a home is one of the most rewarding experiences you can have in life. When the time comes to buy a home, you need to do your homework to ensure the right residence is chosen. Once you move into your new home, your focus will need to shift to protecting your family and your possessions. Leaving the locks installed by the previous owners in place is a foolish idea.
Since you have no way of knowing who has a key to these locks, replacing them is imperative. By investing in new locks, you can sleep soundly at night knowing your family is safe.
3. Picking Up The Pieces After a Home Burglary
Having your home burglarized can be a very emotionally traumatic. Your main goal after one of these burglaries is to ensure it never happens again. This is why getting new door locks and having them installed by a locksmith is a must. Selecting locks that are both well-made and durable is something you should view as a priority. Researching all of your door lock options is the only way to make an educated purchase.
Get a Great Deal on New Door Locks
Are you looking for modern door locks for your home? If so, give Lock Connection a call today!